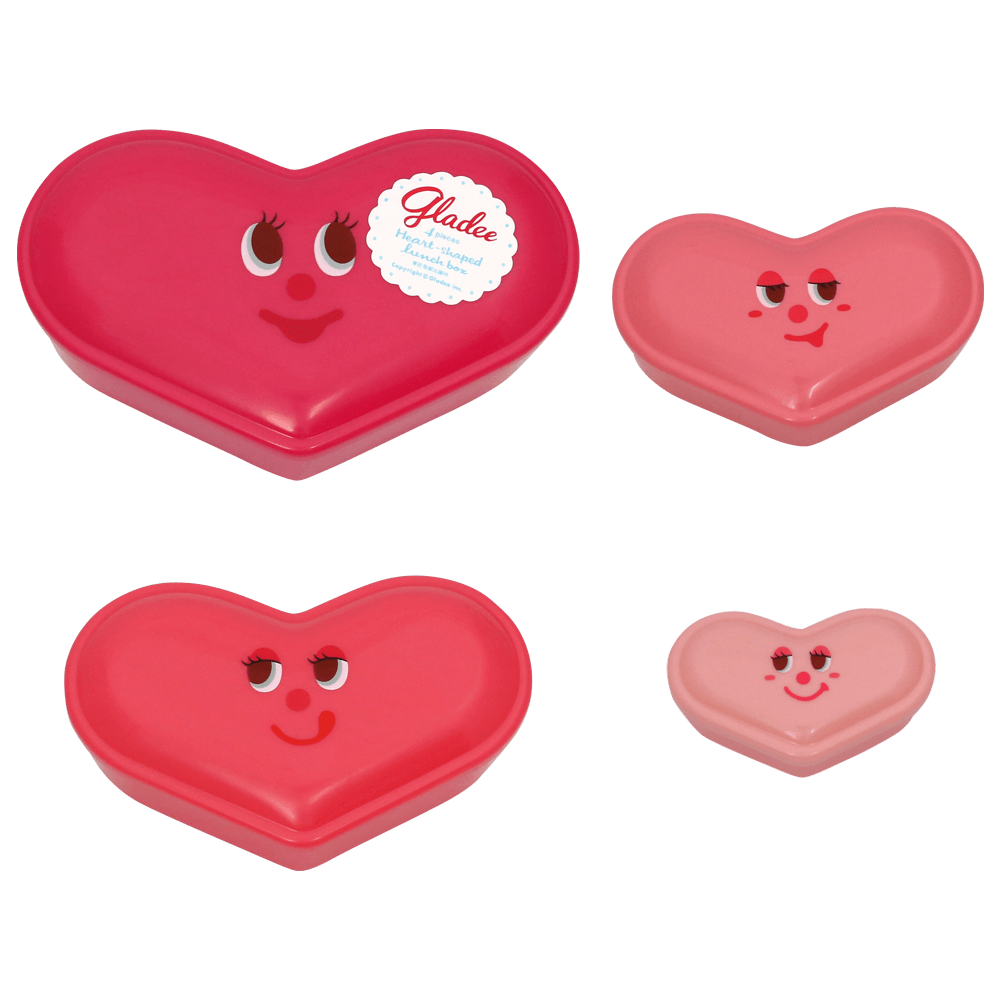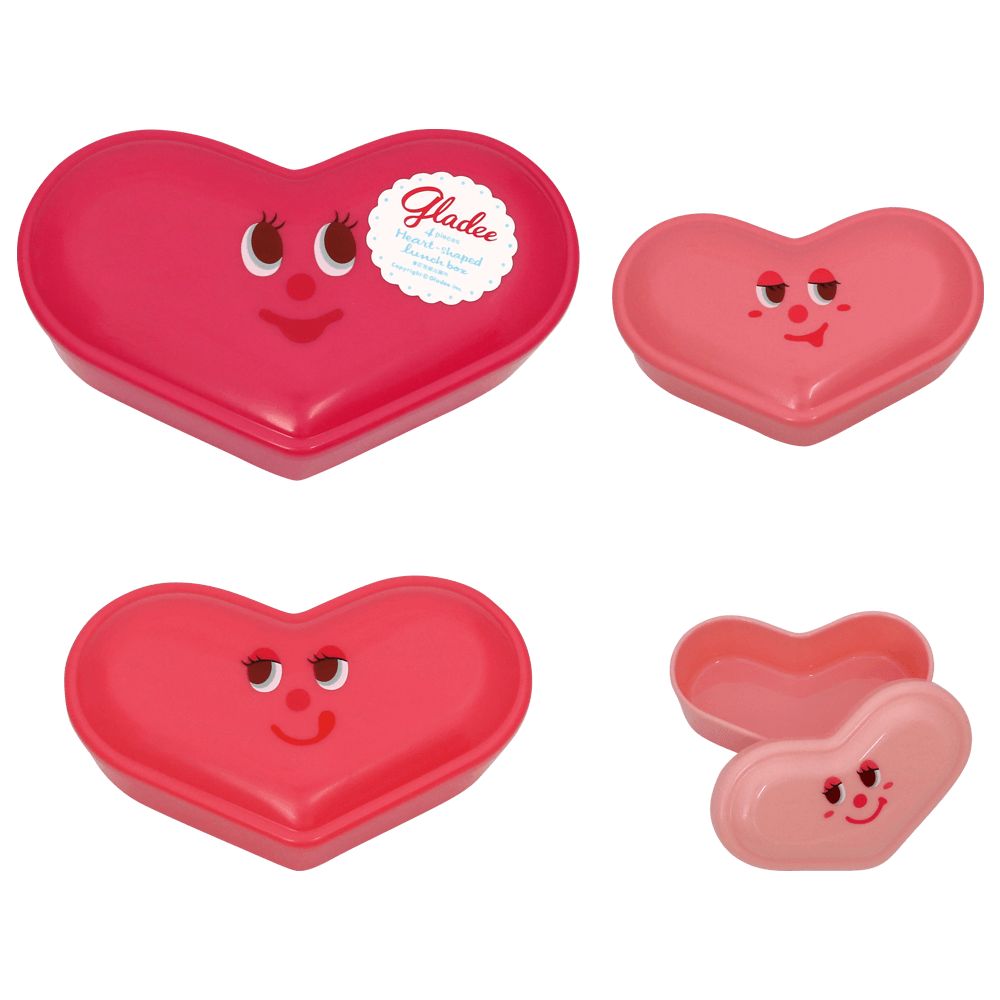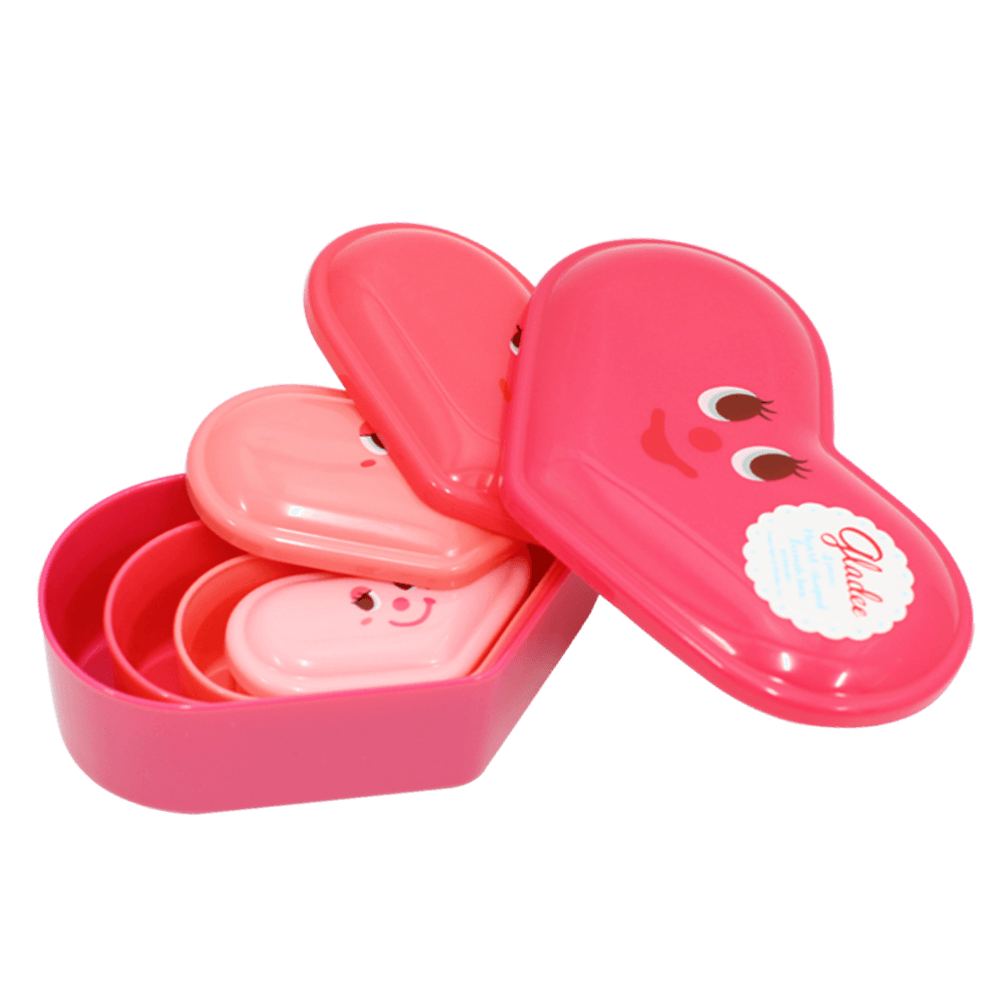 言語切替スイッチがございます。 言語を切り替えてからご覧ください。
Please change the language before viewing.
Reproduction.
An unusual heart-shaped lunch box. Set of 4. We modified the standard oval bento box a little. It became such a wonderful heart shape. Four nested heart lunches. All pink that overturns the image of "heart = red". An image of a pure heart without stains. The more you go inside, the more pale pink it becomes. It's like everyone's heart. right? It seems that it can be used not only as a lunch box but also as a gift box or accessory case.
Microwave safe. Remove the lid when using Microwave. Made in Japan.
※ During the manufacturing process, a roller is applied to the curved surface to transfer the film, so there may be random wrinkles left behind on the transparent film.
※ Very soft PE is used for the lid. Please note that there may be small scratches when packaging.

Dimensions : 17.5 x 95 x 60mm
Capacity : L500ml M300ml S160ml SS70ml
Material : PP, PE