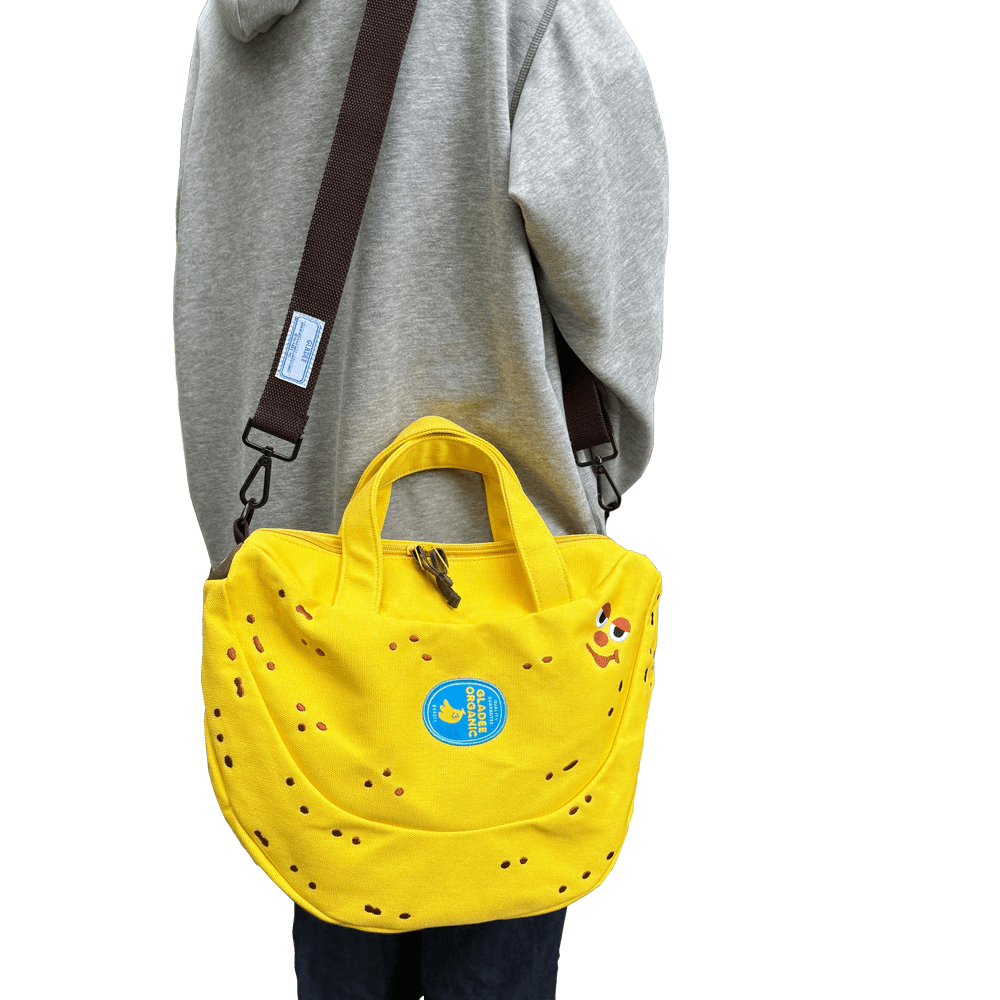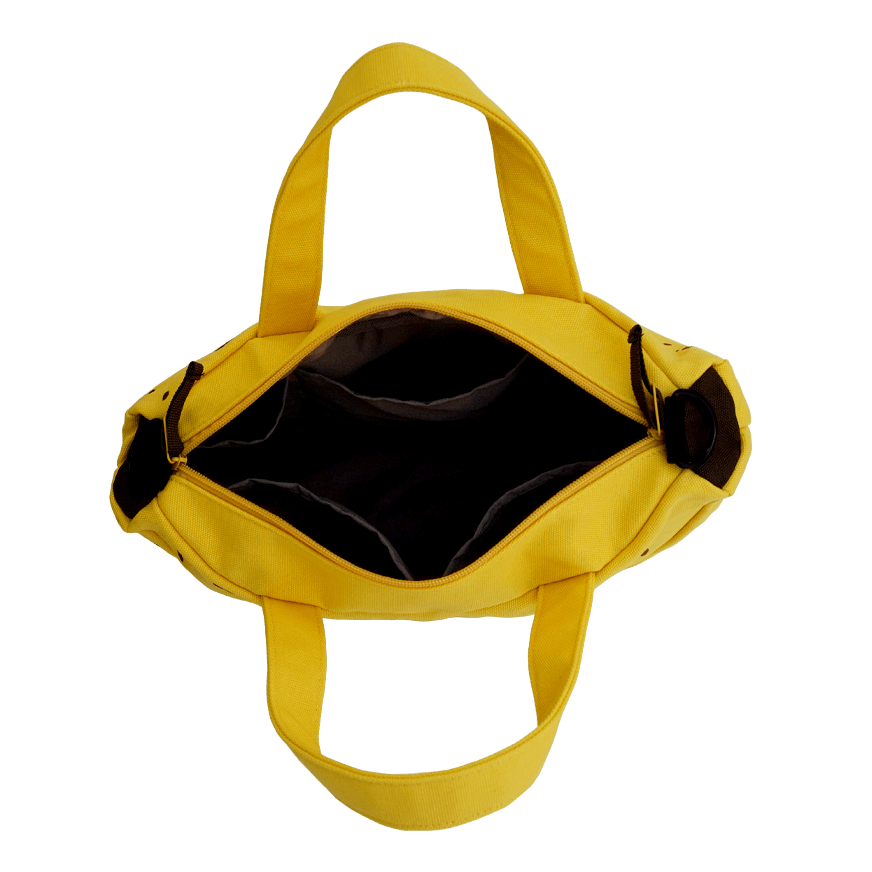 言語切替スイッチがございます。 言語を切り替えてからご覧ください。
Please change the language before viewing.
Large Banana Canvas Tote Bag / Premium Ripe
16oz durable canvas fabric, Inner pocket, Zipper, Shoulder strap, New label badge, ripe spotted embroidery.
Divided into 5 inner pockets,  store PET bottles, smartphones, and various small items. The special strap can be removed when not needed.

Dimensions : 370 x 170 x 270mm
Material : Cotton Canvas
* Other materials may be woven into the fabric. Because it is a natural material.